TEMPORAL
TEMPORAL is a time-bending, 28mm miniature skirmish game pitting two teams of agents wearing temporal manipulation suits against each other.
The suits provide units with a host of temporal-based abilities, including:
Freeze Time
Speed Time
Slow Time
Jump Forward
Rewind Time
Peer Through Time
Manipulate Time
Temporal Healing
These abilities allow players to manipulate unit activation order, undo activations, increase or reduce movement speeds and number of actions per activation, etc.
ABOUT
TEMPORAL was created for the One-Page Rules Jam #5. The theme of the jam was "DESIGN BY SUBTRACTION." You can read more about this concept on the jam website. The jam ran for 48 hours; all the rules had to fit on a single page.
I chose to interpret the theme by pairing back everything about TEMPORAL to revolve around the core concept of time, attempting to see how many different ways manipulating time could be built into the game and stripping out everything else save some basic combat mechanics.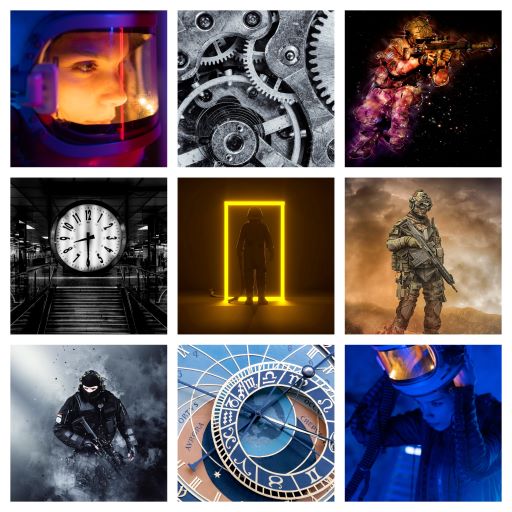 Mood board for TEMPORAL (required for submission to the jam).
Download
Click download now to get access to the following files: